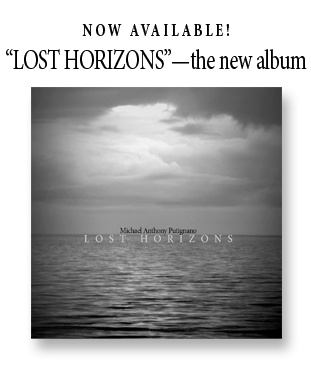 For a free download of "Bite the Bullet" and "Care", visit the downloads page.
To order the CD, or for more
information, contact Michael by e-mail.
Tracks:
1. BITE THE BULLET
2. TIME GOES ON
3. REACH
4. 13 ROSES
5. I'LL ALWAYS REMEMBER
6. SHADE OF GREY
7. WHAT THE NIGHT BRINGS
8. SAY NOTHING
9. WHEN THE MORNING COMES
10. CROSSED THE LINE
11. NEVER FALL IN LOVE AGAIN
12. TEARS IN THE RAIN
13. CARE
All songs ©2011 Obscure Music except CARE and REACH Obscure Music, Last Pigeon Music.
All rights reverved. Unauthorized duplication prohibited.
Michael Anthony Putignano:
Vocals, guitars, drums, bass, piano
Johnny Frankenshred:
guitar solos on songs 1,2,4,5,7,10,12
All music, lyrics, arrangements by Michael except lyrics on "Reach" and "Care" by John Mauer.
Recorded, engineered, produced and mixed by Michael. Recorded in The Dungeon: Plainfield, Illinois.
Johnny's solos recorded at Pyramix Studios in Glendale, Arizona and Engineered by HB.
Designed and Manufactured
by 3rd Millennium, www.3me.cc.